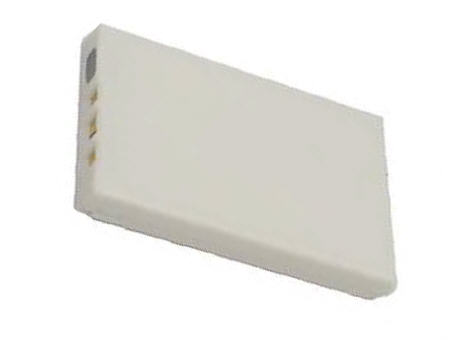 Type: Lithium-Ion. Voltage: 3.7 V. Capacity: 1000 mAh.
Height: 53.1 mm. Width: 33.3 mm. Depth: 7.6 mm.
Price: £13.99. Postage and packing included.
Replaces: Nokia BLB2, Nokia BLB-2 and more.
Comments:
This BLB2 Lithium-Ion cell phone battery fits several Nokia and BenQ mobile telephones. It is a DIRECT replacement for the Nokia BLB2 or BLB-2 battery.
For use with mobile phones such as the:
NOKIA 5210
NOKIA 6510
NOKIA 6590
NOKIA 6590i
NOKIA 7650
NOKIA 8210
NOKIA 8250
NOKIA 8270
NOKIA 8290
NOKIA 8310
NOKIA 8390
NOKIA 8850
NOKIA 8890
NOKIA 8910
NOKIA 8910i
AIPTEK DV6800S
BENQ E40
BENQ S30

This Nokia Mobile Phone BLB2 Lithium-Ion cell phone battery is rated at 1000 mAh, a greater capacity than most replacement batteries available. Use our Nokia Mobile Phone BLB2 battery to get a longer standby time and longer talk time for your .
Even if your current battery is a NiMH one, your phone is intelligent enough to charge this superior BLB2 Lithium Ion battery.
Give this Nokia Mobile Phone BLB2 battery a long initial charge before use, 18 hours and more, to ensure top performance.
---
© The Small Battery Company 1999 - . All Rights Reserved.